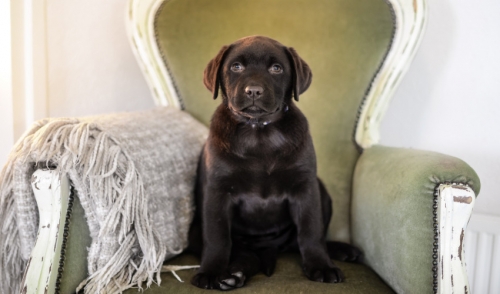 Easing yourself into a new home is a large feat, both physically and emotionally. The stresses of packing up, moving, and finally accepting your new living space as your home can take many months if not longer. It's important to recognize that this exciting, yet stressful transition can also have similar consequences on your family pets. You'd be surprised how well your dog or cat can adapt to a new setting, but it's critical to follow a few simple steps to make the transition as painless as possible.

Firstly, educate yourself on potential dangers that may be present in your new place of residence. This includes wildlife, parasites, or other environmental hazards that are unfamiliar to your pet. Obviously, this applies to a much lesser extent if you're moving across town as opposed to across the country, but it's important to research nonetheless. Equipping your pet with durable identification tags is also crucial before, during, and after the move. Your dog or cat will be much more likely to wander off during the move, whether it be in curiosity or anxiety. The identification tag should include the pet's name and a phone number where the owner can be reached.
Moreover, allow yourself time to move and unpack prior to introducing your new home to your pet, if possible. A barren house scattered with boxes and moving supplies is sure to cause anxiety and apprehension for your pets. Keep your pet on a leash during the initial walk-through on moving day. Take your time exploring the parameters of your new home with your pet safely leashed so that boundary training is introduced as soon as possible. You can take your pet's mind off the brand new environment by unpacking their toys prior to the move. Allocating feeding areas in similar locations to your previous home will help smooth this transition. If your pet used to eating its meals in the laundry room, continue this tradition in the new home.

Furthermore, giving your pets some extra attention in the first few months at your place of residence is crucial during the transition period. Establish a consistent routine for mealtime, outdoor activities, and cuddling. Immersing your pets in continuous, regimented activity will not only make them more comfortable in their new environment, it will also allow your relationship with them to grow. Making the move to a new home is a daunting task, since it implies major changes in your life. Although it can be very unnerving for you, don't forget about your beloved pet's emotional state during a move into a new home.