{category.name}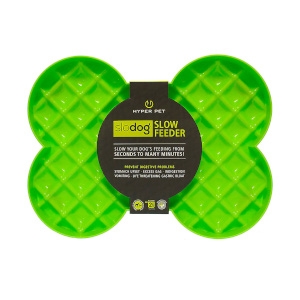 The Hyper Pet SloDog Slow Feeder™ plate is a unique approach to slow feeding and anti gulping meal time. Most slow feeders work by adding obstructions or maze like structures that make it difficult and confusing for dogs to chase and try to access their food, causing stress and anxiety. SloDog provides much more surface area accessibility for slower feeding, enabling your dog to see and access food easily. Food does not have to be chased, avoiding unnecessary frustration. SloDog is designed to split your pets' meal into multiple mini meals by spreading the measure over lots of small shallow pockets, preventing gulping and extending feeding time.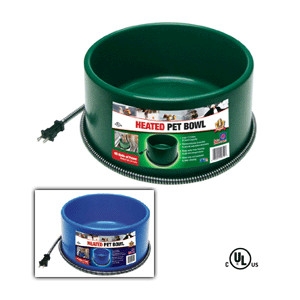 UPC: 085045003193
Manufacturer: Farm Innovators
Large 1-1/2 Gallon Capacity. Thermostatically controlled to operate only when necessary. Heavy-duty "anti-chew" cord protector. Great for large dogs. Guaranteed for One Year.
UPC: 084369012508
Manufacturer: Miller Manufacturing Company
Helps prevent water from freezing in temperatures as low as 10 degrees F. Designed for use with Double Wall Founts and other metal containers. Perfect for outdoor use in a dry, sheltered area. Cord should be protected from animals and used with a ground fault protected outlet. Unit will not draw electricity until temps drop below freezing. Uses less than 1 amp per hour. Galvanized Steel. 125 Watt.