{category.name}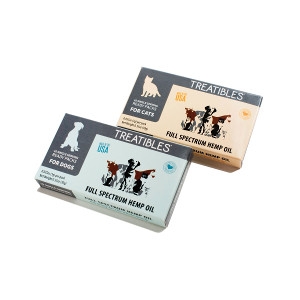 In today's fast-paced world, convenience is key. That is why Treatibles created Ready Packs for dogs and cats. The pocket size Ready Packs contain 10 single serving size blister packs of Treatibles organic broad spectrum hemp oil dominated by naturally occurring CBD. Supporting cannabinoids and terpenes are also included, along with organic MCT coconut oil.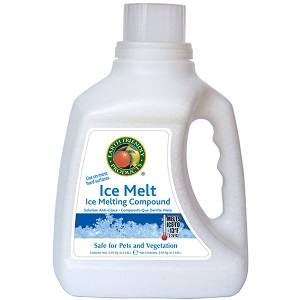 Manufacturer: Earth Friendly Products
Keep your sidewalks, driveways and paths safe during the winter with our Ice Melt. Pour it on to melt ice or to prevent dangerous ice formation. Plus, it's made with mineral-based power, so don't worry if your puppy gets a little on his paws!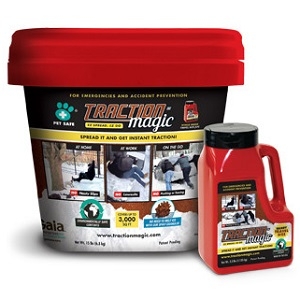 The use of ice melters does not solve the problem of the need to immediately cross icy or snowy surfaces. So, in 2012, Gaia Enterprise, Inc. undertook the task of developing a product that could be safely spread on any surface and would provide instant ice traction while being guaranteed safe to handle.After experimenting with thousands of ingredients, Gaia has applied for the patent on its traction agent, Traction Magic®.
Traction Magic® is the only traction agent that works instantly, It could be used when your car is stuck, when you need to walk on walkways, driveways or decks.