{category.name}
Fat-Cat™'s advanced formulation has been especially engineered to provide horses with a powerful blend of nutrients designed to enhance optimal muscularity, sound firmness and peak fitness. A precise combination of high-quality proteins merged with essential amino acids and energy packed carbohydrates to boost muscular strength and energy levels. Essential fatty acids, omega-3 and omega-6 for additional endurance, higher performance levels and improved appearance of skin and coat.
KNZ® Basic salt licks provide cows with a palatable source of pure salt to supplement their everyday intake. Body weight, growth rate, pregnancy, age, lactation phase and milk yield all affect how much salt individual cows need per day. Some require almost twice as much salt as others. KNZ® Basic salt licks are free choice, to ensure every cow gets the salt it needs.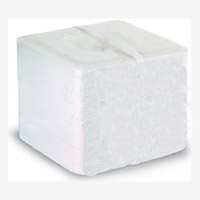 Our Wild licks are specially formulated to supplement the nutritional intake of wild animals. They contain a high percentage of trace elements such as zinc, iron and selenium to ensure some consistency in their levels of nutrient intake. Zinc and selenium are especially important for good bone and cartilage development resulting in optimal antler size for deer and moose.