{category.name}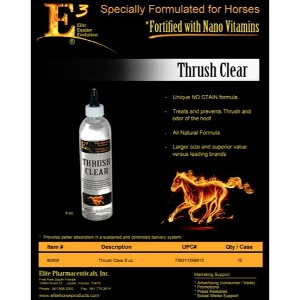 Specially formulated for horses. *Fortified with Nano Vitamins. Unique NO STAIN formula. Treats and prevents thrush and odor of the hoof. All natural formula. Larger size and superior value versus leading brands.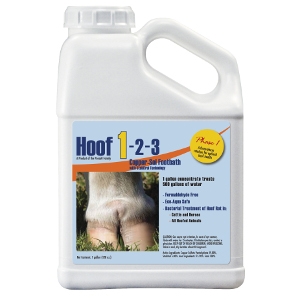 Manufacturer: Durvet Animal Health Care
Hoof Vet 1-2-3 is safe and effective for complete treatment of bacterial and fungal hoof problems. Formaldehyde-free, eco-aqua safe, bacterial treatment of hoof rot in all hoofed animals.
Manufacturer: Straight Arrow
Now you can discover the mystery behind luxuriously soft skin and beautiful nails. The exclusive combination of intensive protein enriched ingredients enables your hands and body to achieve a natural feel while moisturizing dry and cracked skin. Originally developed for horses to moisturize dry, cracked, brittle hooves. Since applied to the hoof by human hands, over time many of those using Hoofmaker on their horses noticed dramatic improvement in the condition of their hands and nails.